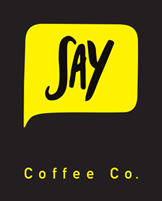 Say Coffee is an exciting new full-service coffee business born out of the COVID pandemic, when founder Jeff wanted to use his 25 years industry experience to bring premium coffee to the mainstream market.
With a genuine passion for quality coffee and delivering great customer service, Say Coffee offers a complete product proposition including the sourcing and supplying of coffee in various formats and origins, expert advice on coffee making processes and full guidance & sourcing of an array of coffee machines and equipment.
Say Coffee prides itself in being a full-service coffee provider with cost effective pricing and excellent ongoing customer service. It's not necessarily about having a unique product or service; it's about making the whole proposition stand out within the market place.